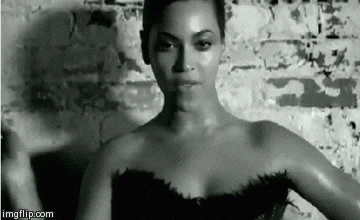 There was just one problem. I didn't know how to raise my prices.
I hopped on Google and conducted research, but that only got me so far. I eventually came across a masterclass for other graphic designers (teaching them how to raise their prices), AND I WANTED IN okkkk! 🤣🤣 I signed up then attended the virtual masterclass a few days later, with a pen in hand ready to take notes because I was so excited.
SN: Just to put this into perspective, I was ready to take my business to the next level because I had the credentials (not to be cocky, I have just put in so much time and effort to get here so I was ready to take it up a notch). I just needed others and potential clients to see my worth. So at this point, I was ready to hear what this coach had to say because I was desperate. Of course there was a grand offer at the end granting access to this great course to help designers manage clients and raise their prices. The price for this course was expensive (I'm talking thousands), but I spoke to my husband (and begged lol). Guess what? He told me to go for it! Whew!
I have never spent that amount of money on a course before. To be honest, in order for me to actually proceed with the course, I had to shift my mindset on money. It really takes money to make money. Without this course, I wouldn't have learned so much about my business that I know now. If there's one word I can use to describe the result of me taking this course, it's grateful. Deeply grateful at that! It's how I can now provide a luxurious experience for my clients. Because of this investment, I have tripled my income. I'll share one secret from everything I have learned:
The key to raising your prices is all in your client process.
You have the gift and talent that others constantly contact you for, right? Getting customers isn't your problem because you always deliver. However, if you're being honest with yourself:
You're managing your business all from text messages
You're accepting payments from CashApp
You're overwhelmed trying to keep up with all of your clients and
Your undercharging because you're afraid that raising your prices will = losing clients (This isn't true btw)

Here's the truth: You need systems and processes in place to keep you organized and offer a professional client experience + I'm here to help you! You know I can't leave you hanging.
I'll show you:
How to setup systems and processes to automate your business
Showcase your level of expertise so your clients understand your worth
How to have difficult conversations with clients about your new prices
Why not investing in your client process is costing you more money

I can't explain just how important it is to nail down your client process. It's breeds confidence in you because you know no one is matching your eloquence.
You know you deserve more and now's the perfect time to establish your new pricing and client process.
If you're ready to take your business to the next level, click here.